Services Offered by The Autumn Fields of Luxemburg
There are two categories, Non Memory Care or Memory Care, with five levels of care in each category in the assisted living that are based on an evaluation done by a licensed nurse. Using the Care Level Assessment Guidelines, the following are evaluated: mobility, bathing, dressing, medications, nutrition, personal hygiene needs, mental status, behavior, medical stability. A personal care plan will be developed for every resident tailored specifically to their individual needs.
Standard Care

Services provided in the assisted living include: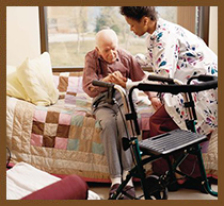 Personal assistance with bathing, dressing, toileting, walking and eating
Registered Nurse on site
Medication Administration and Management
All homecooked meals and snacks, including special diets
Hospice, Wound Care, Catheter Care and Colostomy Care
Laundry and Housekeeping
Daily activities & socialization programs- Happy Hour Weekly
Spiritual Programs
Emergency call system
Sprinkler system throughout
Transportation arrangements
Day excursions
Assistance in community service activities
Respite Care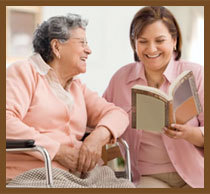 At Autumn Fields we understand that there are several families caring for their loved ones in their home who may need assistance. Our caring team understands that there will be circumstances where you may need some assistance in caring for your loved one. Whether it is a vacation, post operative care or some rejuvination, we have designed a wonderful respite program to meet your individual needs.
Partner Services

We have partnered with a number of professionals to offer the following services to our residents:
Physician Services
Podiatry Services
Laboratory Services
Therapies (Occupational, Physical and Speech)
Beautician/Barber Services
Caregiver Support Groups
Alzheimer Seminars
If you have questions about the services discussed here or anything that you don't see listed, please reach out to us. We look forward to seeing you at The Autumn Fields of Luxemburg!